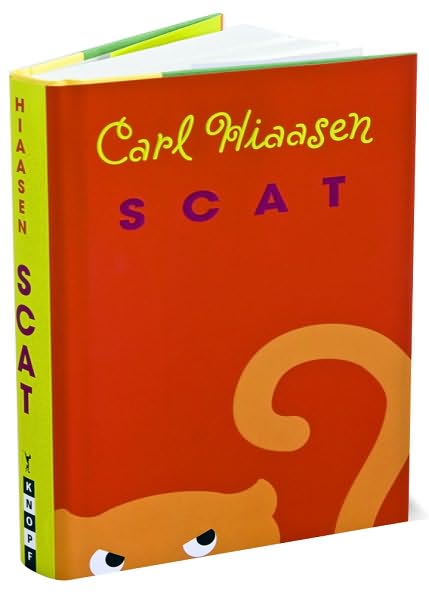 By: Carl Hiaasen
Scat is an awesome book about two kids trying to find out what happened to their teacher after she goes missing during a field trip in the swamp. Along the story, you meet strange characters and learn of a scam that could mean the end for a phony Texan.
By: Gail Carson Levine
Much like Cinderella, only with a pretty amusing twist, Ella Enchanted is a great book that can entangle you with the greatly detailed action. She is an adventurous girl who hates the gift that a fairy bestows upon her. Through her journeys and adventures, the prince, Char, is falling for her, and she may be falling for him.
These books were both awesome! I was totally wrapped in them until I put them down when I finished them! Later this week, we'll head back to the movies and to the bookstore! I plan to get the following books:
That's some list! Yeah, right.... only two. Two more left that we bought. "The Swiss Family Robinson" & "The Castle in the Attic" are what books are left to read. Can't wait! Maybe some more to through in there until next time. My dad jokes with me now all the time about the other day when we were in the bookstore. He had walked down the aisle where I was, and asked me if I had chosen any books. I said o, and he said that I had all the time in the world. He came back down thirty minutes later, and I had six inches of books in my arm. Now, I gonna get another six inches. There were two books I wanted to get, but never got to them.... ah well.